hello everyone ! it has been awhile since i last posted an Outfit of the day . so here i am with a new one .
these past few days, weather cannot really decide weather to stay chilly or sunny. technically it is spring but the weather is still bit cold. i just can't wait to wear bright colors to brighten up dull days like today. so here i am wearing these bright oversize sweater.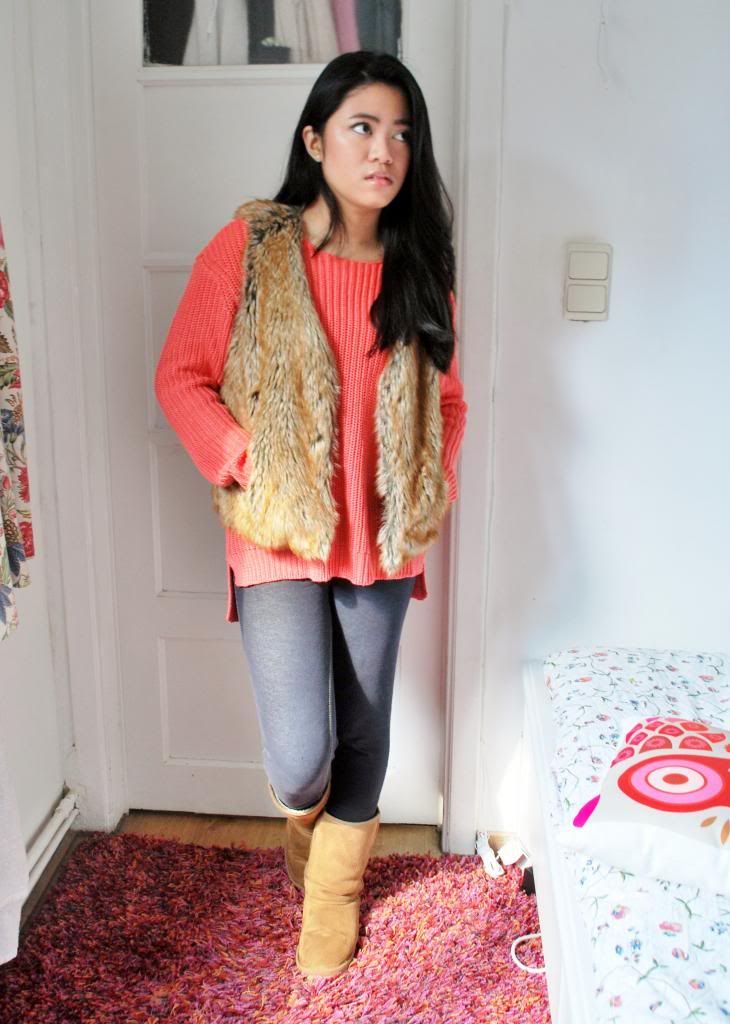 || sweater - H&M || faux fur vest - Veritas || jeggings - New Look || boots - UGG inspired ||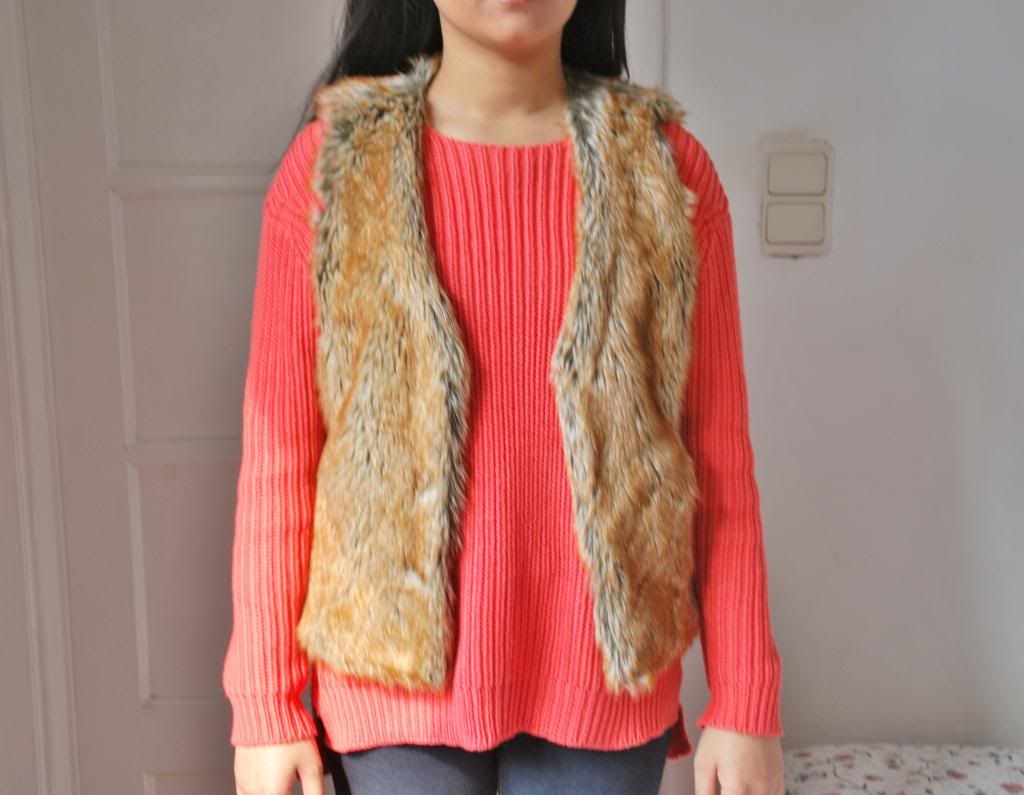 whoa! i just noticed that i wasn't wearing any accessory. excuse for that .
so that will be everything for today !
and please watch out and please support my new online shop. it will be up really soon :)
have a nice week ahead of you !
xoxo,