hello everyone, i know FALL / AUTUMN had started awhile ago. so we started wearing cozy sweaters, boots and of course, cold nights with hot chocolate :) that is definitely why I LOVE FALL.
so, today's post as you can probably tell is a TAG : an I ♥ Fall tag. i have never did a TAG post, so yeah, here's the first one.
i saw this TAG all over YouTube, and i was like, i want to do this but i still don't do videos. but , oh well, i'm a blogger, so i could probably do this. ahah.
here are the questions :
( don't forget to click more! )
1. Favorite Fall lip product?
i really like
Park Avenue Lipstick in no.10
. but i also love my VASELINE rosy lips. i like the lipstick because it's such a lovely color, it's not actually a fall lip color but i think it's fine. it's a little bit of magenta shade. and of course my fave lip balm, VASELINE rosy lips, it moisturizes my lips and give a slight touch of color to it! just perfect. by the way, i did a review and swatches about the lipstick.
check it here!
2. Favorite Fall Nail Polish?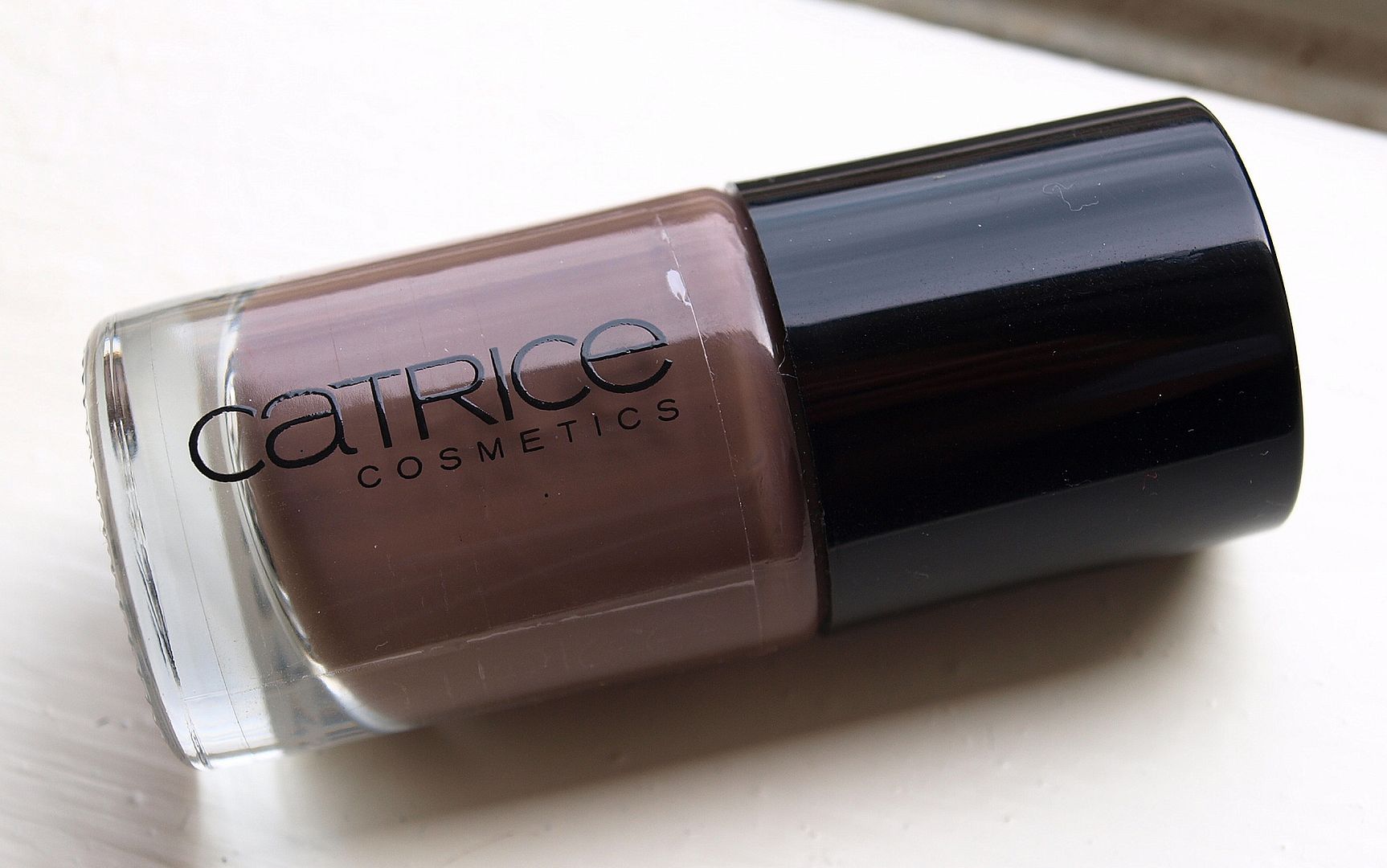 i love CATRICE Ultimate Nail Lacquer in #220 Lost in Mud. it is such a pretty shade. a dark brown - purple color perfect for fall.


3. Favorite Starbucks Fall Drink?
believe it or not, we don't have that much Starbucks store here in Brussels, we have 2, one is at the airport and another in Central Station which opened like a year and a half ago maybe i'm not sure but just recently. but since i travel a lot, i go a lot in Germany which have Starbucks everywhere i think, i always get the chance to grab my favorite drink of all time ,
Caramel Frappucino Coffee based!
it is definitely my fave Starbucks drink, always accompanied by their Chocolate Chunk Cookies :)
4. Favorite Fall Candle?
i love candles, at the moment i really like IKEA's Vanilla Candle, the big one. i lit it every night before i sleep.
5. Favorite Fall Scarf or accessory?
i don't really have a fave accessory since i change a lot when it comes to scarves and accessories. but probably it would just be my leopard scarf. it's a classic leopard printed scarf but it's in cotton or wool, not really sure but it is really comfy.
6. Haunted house, haunted hay ride, or haunted corn maze?
i have never been on a corn maze or a hay ride so i can't really tell. i don't hate haunted houses but i don't love them neither.
7. Favorite Halloween movie?
i don't like horror movies, because after i watched them i get a lot of nightmares or i just can't sleep. But since w're talking about Halloween movies, i'd say HARRY POTTER :) ahha, it's counted right ? since it's about wizards and witches and all of those sorcery thingies? ahah. or TWILIGHT ? it's about vamps and werewolves, so Halloweeen :) ahha
8. Favorite candy to eat on Halloween?
i loooove candies! so i don't really have a favorite . but maybe FAVORITE CHOCOLATE. and that would be KIT-KAT bites.
9. What are you dressing up as for Halloween?!
i will be CATWOMAN :) or just a Vampire:)
10. What is your Favorite thing about Fall?
i love fall colors ! nice chilly weather when i can wear sweatpants and jumper and drink hot chocolates. i also love layering .
voilà, that would be the end. i hope you enjoyed reading this as much as i loved answering these questions.
i tag everyone reading this. i TAG you.
if you're going to do this tag, let me know, i love TAGS :)
and if you want me to do another tag or you suggest me tag, let me know too!
just comment down below! i would love to check them out! :)
and now, the special announcement!
as you could probably tell, i changed my blog name.
from being xmisskyarahx.blogspot.com
i change it to xmisschiarax.blogspot.com
why ? because i just like to do so and because i write my name as Chiara and not kyarah. i wrote it like that before because a lot of people say it as shiarah as oppose to kyarah - how you really say it.